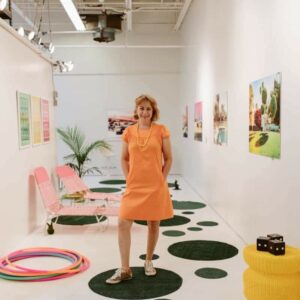 Join us Friday at 6pm for an exhibition of Nicole Mueller's experimental film photography.
Mueller, a member of SuperCharged Printmakers Studio, uses a vintage camera and modern, experimental film to create timeless and color-saturated images. This exhibition will feature work from her last last vacation in Pal Springs, Florida. There will also be refreshments and live music from Kinda Fonda Wanda.
This even is open to the public. RSVP on facebook, please, so we can get an approximate head count. Thanks, and hope to see you all there.
Supercharged Printmakers
681 17th Avenue NE #119, Mpls