Slipping Glimpses | Erin Leon
On View
Aug 3rd – Sep 30th
Reception
Thu Aug 3rd 5PM – 8PM
Artist Talk
Thu Sep 14th 6PM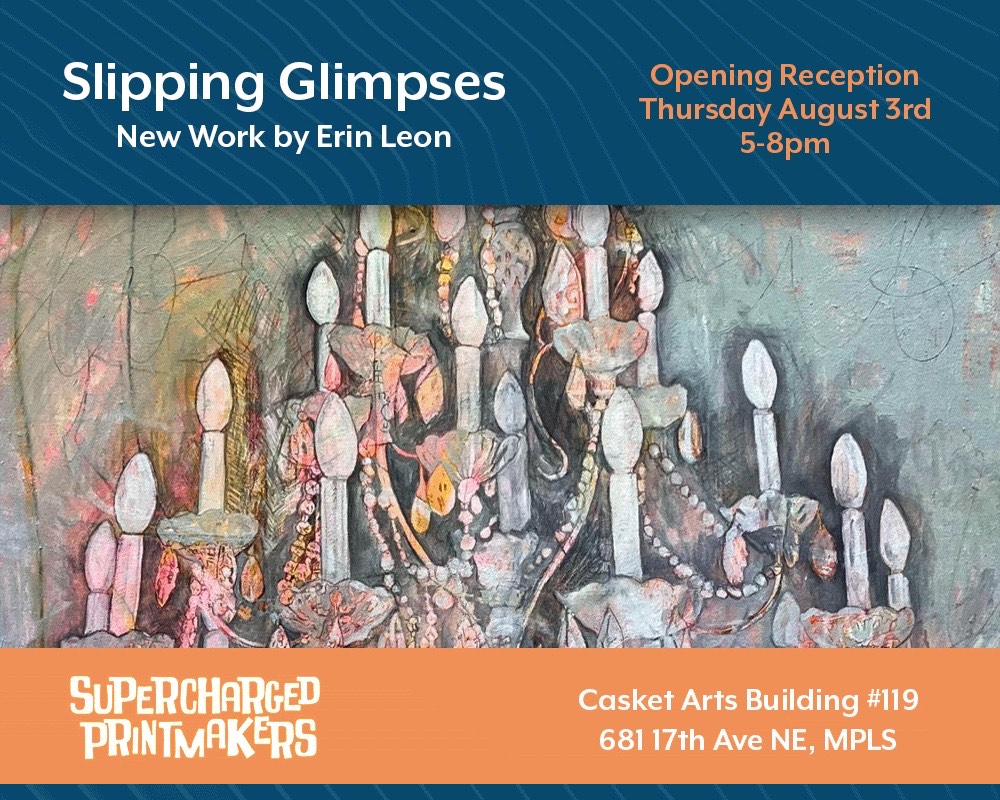 801 Gallery's 49th Art Show
ARTISTS TALK
Thursday, September 28 at 7:00
Showing
Jun 17th – Sep 30th
Opening Night
Sat Jun 17th 6PM – 9PM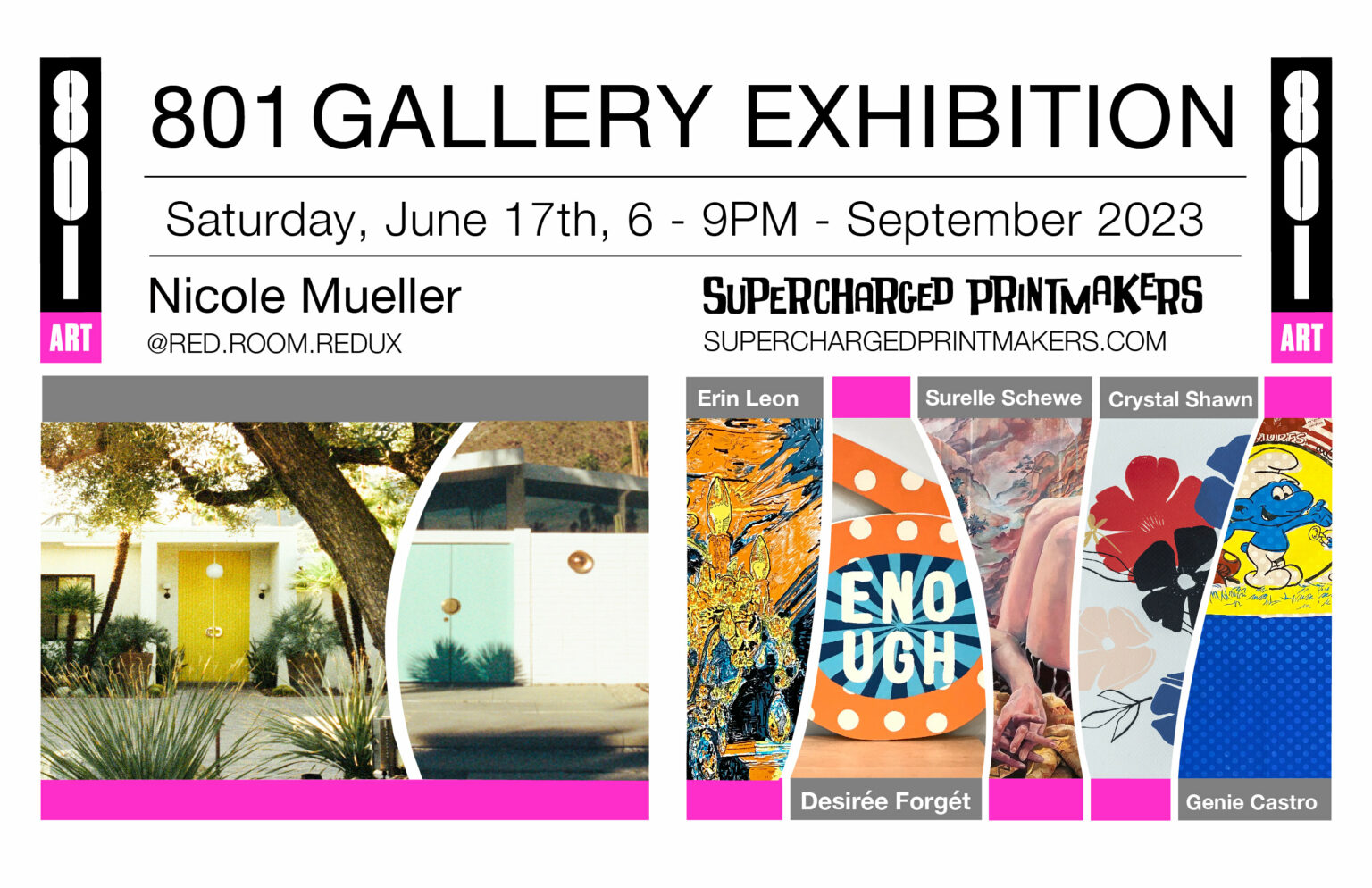 Featuring artists from SuperCharged Printmakers Studio, a printmaking studio in the Casket Arts Building in NE Minneapolis:
Nicole Mueller, Genie Castro, Desirée Forgét, Surelle Schewe, Crystal Shawn and Erin Leon 
Please join 801 Gallery to enjoy art, live music and complimentary wine, beverages and chocolate.
Music by Tony Baker and Mike Rugh playing Rockabilly/ Swing/ Western 
@tonybaker_guitar
SuperCharged Printmakers Studio Artists
Nicole Mueller
Nicole Mueller is a Minneapolis photographer, printmaker, and real estate agent with a passion for the preservation and celebration of modernist architecture. Nicole's photographs from her Desert Playground series are color-saturated, timeless portraits of the homes and landmarks that line the streets of Palm Springs' iconic neighborhoods. Nicole uses vintage film cameras in combination with specialty films to create a sense of intimacy and capture the personalities of each structure. 
@red.room.redux
Genie Castro
Genie is the studio director of SuperCharged Printmakers Studio. She is a screen printer that makes fun, pop art, quirky prints and big large monotype prints. She is currently really digging Smurfs!
Desirée Forgét
Desirée Forgét is a self-taught multidisciplinary artist based in Minnesota. She is a silversmith, with her own jewelry line, and has been a makeup artist working in print, film, and television for the last fifteen years. In creating her visual work, Desirée often explores whimsical and irreverent themes, with vibrant colors and playful subjects, often reflecting on current issues that hint at the serious while maintaining a carnivalesque sense of fun and the absurd.
Surelle Schewe
Whether it is a biblical story, fairy tale or personal narrative – storytelling is intrinsic to Surelle's artwork. Her paintings often depict women who are in the midst of navigating their stories, or re-writing them entirely. They are re-imagined as more than incapable children, or damsels in distress, the fairy-tale of the female experience, is represented by multifaceted character, and symbolism.
Crystal Shawn
This series of floral screen prints are an outlet to "create" whatever makes her smile and to forget the pressures often put on creatives in the professional setting. These prints serve as a reminder to embrace life as it is, today, now — in essence, to "stop and smell the flowers."
Erin Leon
Erin is a printmaker, known for her large scale drawings she converts to screen prints and large intaglio prints. She hand-registers prints using multiple colors.
The Weight of it All & Abstraction
On View
Jun 3rd – Jul 22nd
Artist Talk
Fri Jul 7th 6PM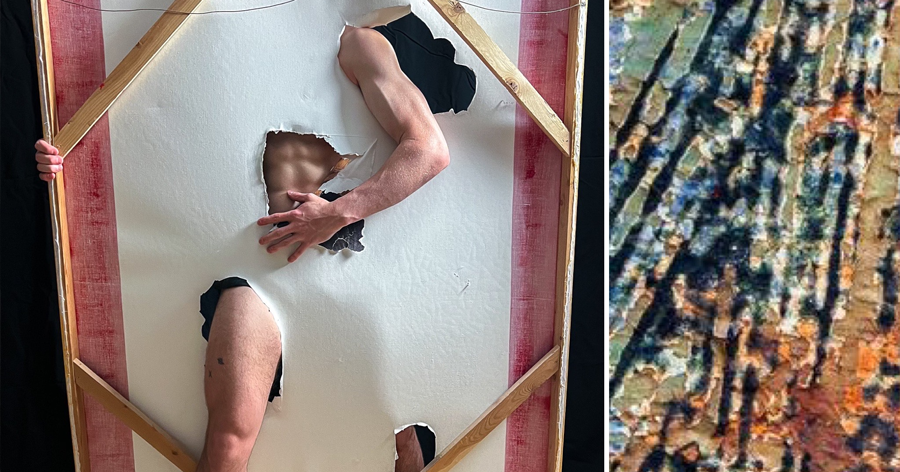 SuperCharged Printmakers hosts two new exhibitions featuring the work of Alan Shefland and mother/son collaborative Heather Mattera and Ben Mattera.
ABOUT THE ARTISTS
Heather Mattera & Ben Mattera
The Weight of it All
A mother and son collaborative, utilizing photography as a visual language to promote curiosity about teen boys, their relationship with food and their relationship with body.
Bending light and shadow, the two work together to bring voice to those unheard. Through portrait, still life, and documentary photography, they share an intimate story of struggle, growth and freedom.
Alan Shefland
Abstraction
After ending his career as a Hollywood Motion Picture Editor Shefland decided to get serious about his very part time hobby: photography. He took classes at the Minnetonka Center for the Arts, and after a couple of years started teaching Photography. Those years of honing his visual art knowledge helped in my transition.
"I practice and enjoy several abstract approaches and subjects. Abstracting architecture is a fun exercise that shows the melding of various building styles to present one frame where these different styles come to play.  And sometimes the elements are minimal … stairways. handrails, loading docks, aging metals and people. Enjoy!"
EVENTS
Opening Reception
June 2nd 6-9PM
Art Show Opening at SuperCharged Printmakers in the Casket Arts Building on June 2nd, First Friday 6-9. Light refreshments and musical entertainment by David Dvorak and Juliet Catherin
Artist Talk
July 7th 6-9PM
Learn more about the artists and the exhibition at the First Friday Artist Talk
March 3rd at SuperCharged! 6-9 Opening with Live music
With Artist's Talk April 7, 6-9pm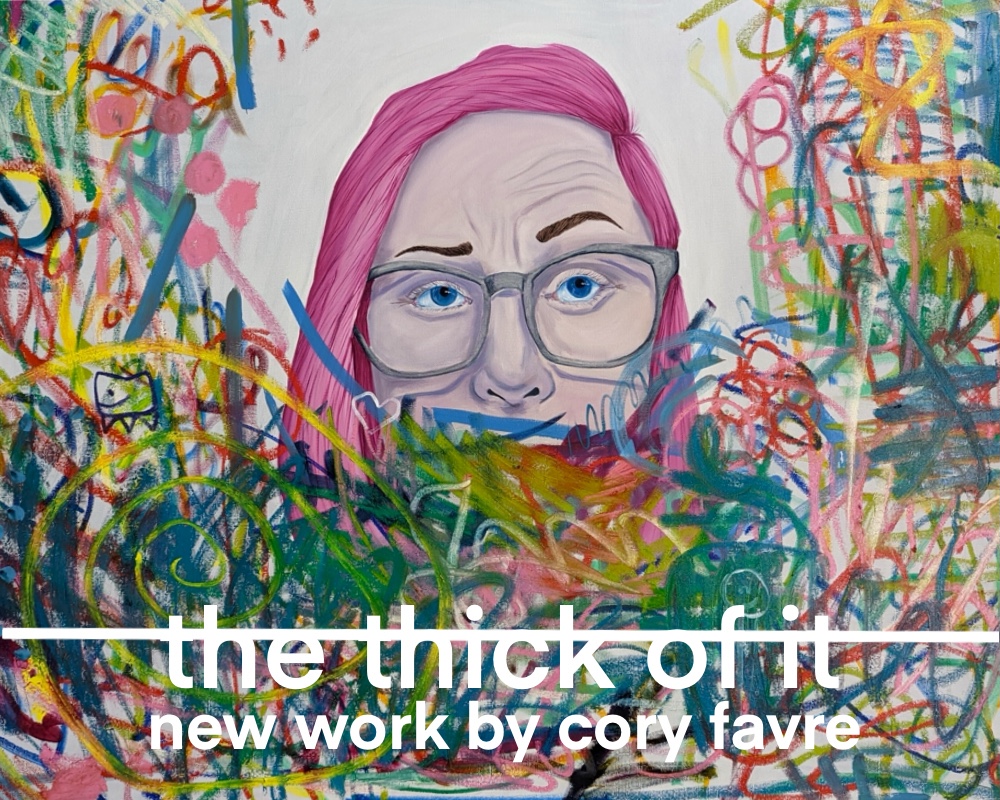 The Thick of It!! Opening reception on March 3, 2023, 6-9p at SuperCharged Printmakers Studio and Gallery inside the Casket Arts Bldg.
This project was funded by the voters of Minnesota and the Minnesota State Arts Board.


Rita McGlasson Retrospective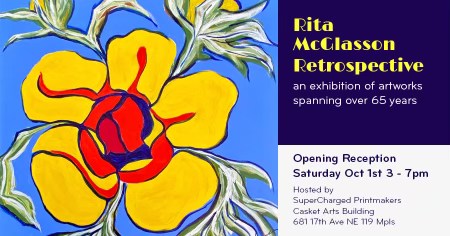 Genie will edit this text!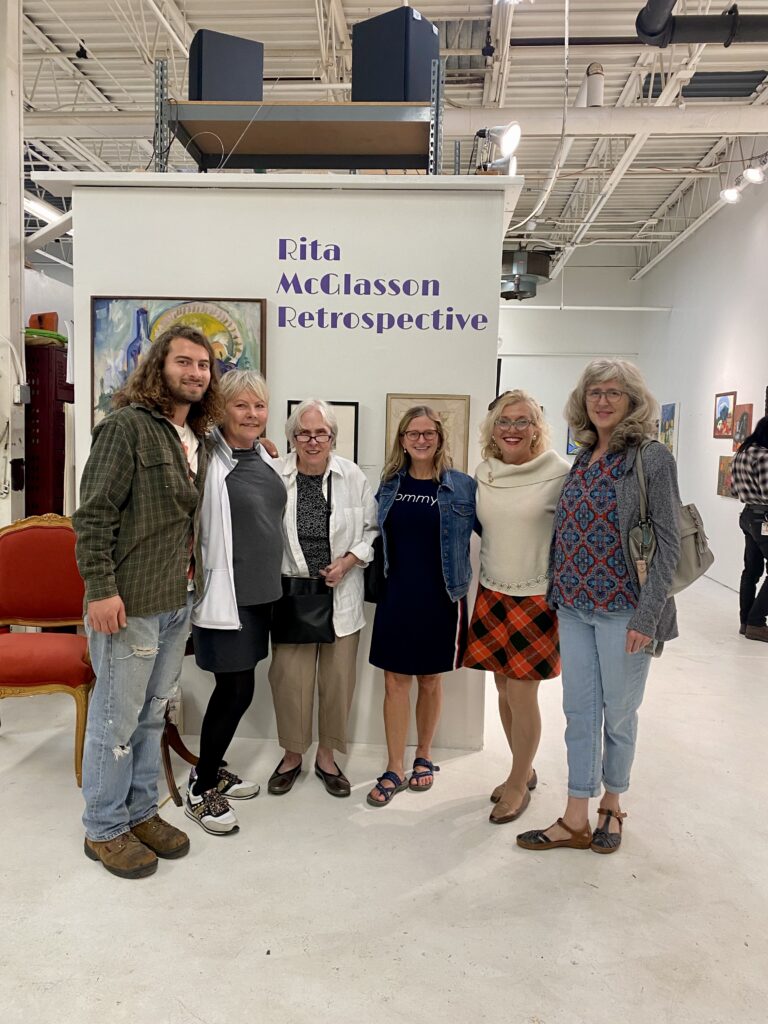 Please Join Us
for the Opening of Color Shift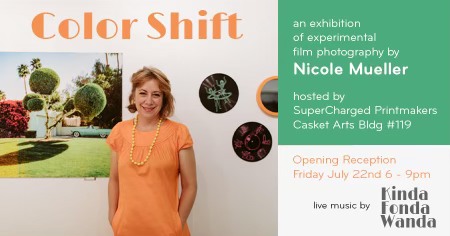 Please join us for the Opening Reception from 6:00-9:00 on Friday, July 22.
Color Shift is an exhibition of Nicoles's photographs from her recent holiday in Palm Springs. Her images, created with a vintage film camera and modern experimental film stock, are color-saturated and timeless. Come lounge with us at the opening and kick up your heels to our favorite tunes from local band Kinda Fonda Wanda.