March 3rd at SuperCharged! 6-9 Opening with Live music
With Artist's Talk April 7, 6-9pm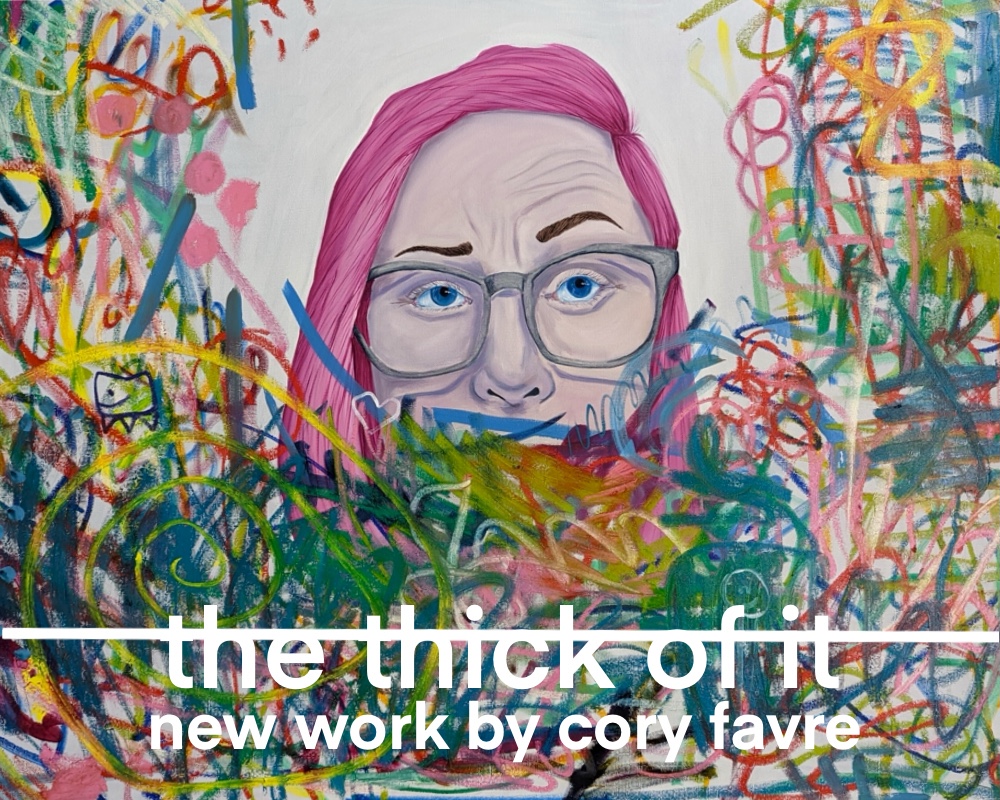 The Thick of It!! Opening reception on March 3, 2023, 6-9p at SuperCharged Printmakers Studio and Gallery inside the Casket Arts Bldg.
This project was funded by the voters of Minnesota and the Minnesota State Arts Board.


Rita McGlasson Retrospective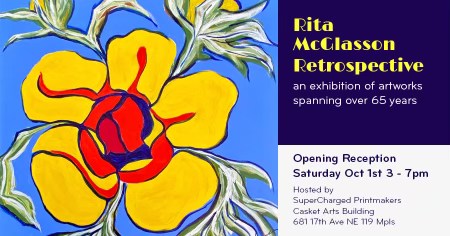 Genie will edit this text!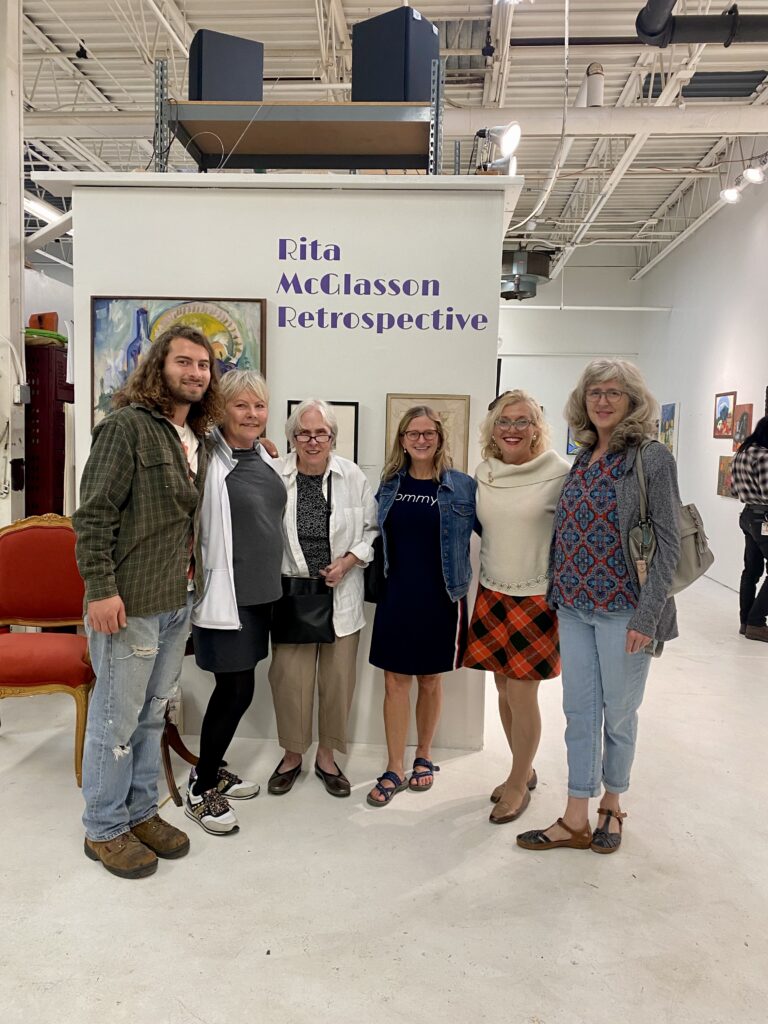 Please Join Us
for the Opening of Color Shift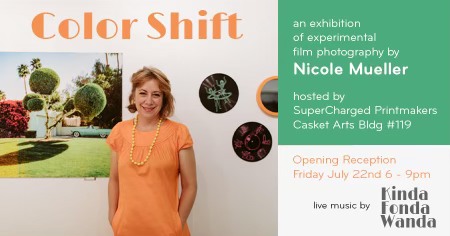 Please join us for the Opening Reception from 6:00-9:00 on Friday, July 22.
Color Shift is an exhibition of Nicoles's photographs from her recent holiday in Palm Springs. Her images, created with a vintage film camera and modern experimental film stock, are color-saturated and timeless. Come lounge with us at the opening and kick up your heels to our favorite tunes from local band Kinda Fonda Wanda.