Sign up for classes and Memberships
Book a Party!
Plan a Bra Printing Party
Please email Genie to get your special event on the calendar
3 hour party
Cost 50.00 per person
Set up Fee: 10.00 per person or flat $150.00(group fee)
Make art on your birthday, bridal shower or just for fun.
Create bra prints to take home as great decor
Bring appetizers and cake to share.
Have a creative good time.
Learn and explore screen printing and expose your image into a screen, collagraph, intaglio, dry point etching and monotype. Create art and be part of our print exchange. Enjoy the last day of class celebration with a potluck and a critique. This class runs Wednesdays through October 4 – December 6 FROM 6:00-9:00.*No Class November 22 & November 29 for Thanksgiving)  Enroll in the class and enjoy being part of this amazing community of printmakers with studio access during the class. 
Instructor: Genie Castro 
Price includes:
$450 Course fee
$29 Materials fee
$18 Facility fee
$10 FOB fee at class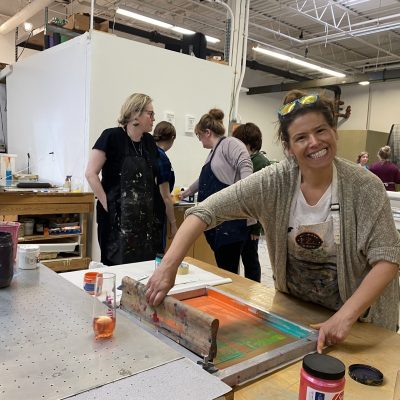 Inquire about Dark room opportunies and postions to teach and share skills, and have studio access.
Share you expertise with others
Create prints in the darkroom
Design your own class
teach a lost art
Email preppygenie@gmail.com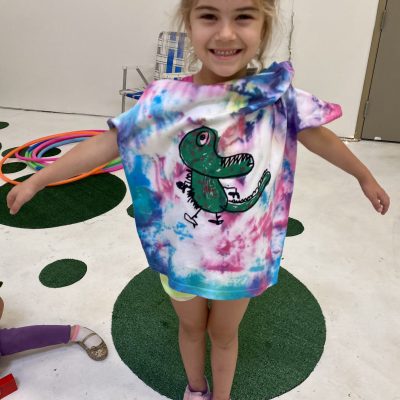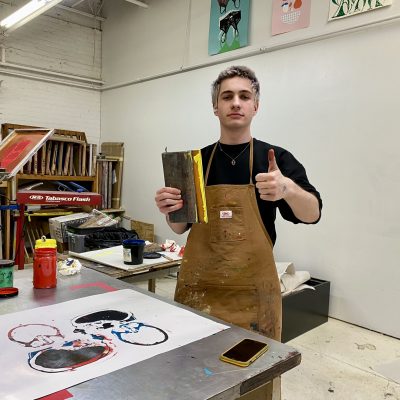 Book a Corporate Event Team Building Event
Invite your friends to a Private Printmaking Party! We can print bras or something else. We host corporate team building events as well. For more information and to schedule a date contact Genie.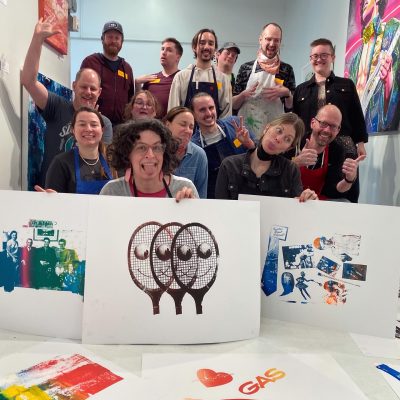 Intro class
Learn how to screen print in 4-weeks!

Coming Soon!!

We will learn process of creating artwork that will be exposed into a screen in the dark room.

Print an edition of your design and learn how to sign and number the edition.

Instructor: Genie Castro 

Price includes:

$175 Course fee
$29 Materials fee
$15 Facility fee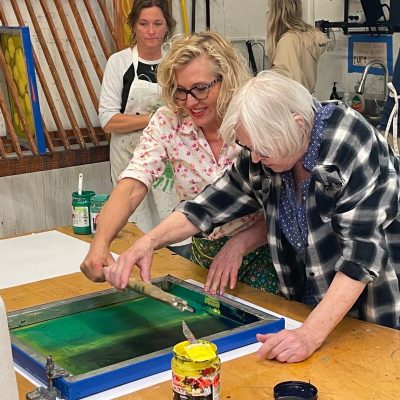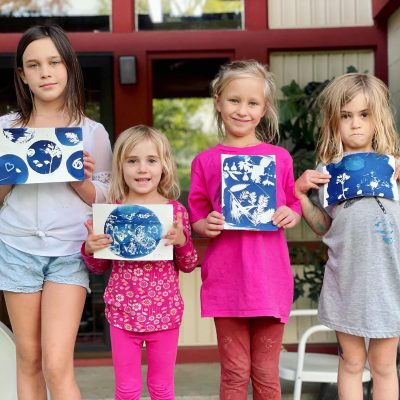 See YOU NEXT Summer
Tuition 325.00 per person
Bring a bag lunch
Bring a pocketful of found objects to expose with daylight
Create a portfolio and keep your prints in it.
Learn how to coat paper with solution to make the cyanotype print
ages 7-12
SuperCharged Photography Class Coming Soon