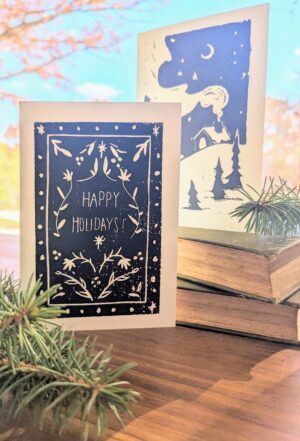 Holiday Printmaking Cards 101
$50.00
Holiday Card Printmaking 101
Learn the basics of block printing and make your own personalized holiday cards!
Use a template, or design your own holiday themed greeting card. Students will carve a design, and
hand make one of a kind, greeting cards. Students will be able to take home their greeting cards, and
carved blocks so they can even make more cards at home!