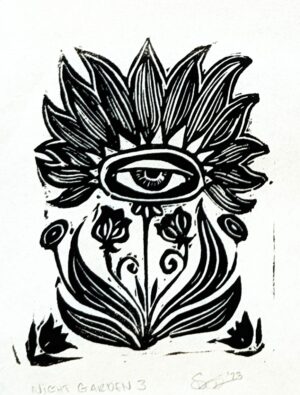 Night Garden Mindfulness and Intention Setting Block Printing Workshop
$90.00
The beginning of the Calendar year is a time that we set goals and intentions for ourselves for the next
12 months. Whether you are looking for more Strength, Love, Courage, or Abundance, Consider your
intentions and meditate on them while creating a beautiful symbolic reminder of the things you are
manifesting.
The Night Garden series is a series of floral designs that represent things we hope to "grow" in our lives.
Through the entire process of creating the design, and carving the block, you will use the time to be
mindful and intentional about the changes you intend to make in your life.
The alchemy of creation is a spiritual one, and connects deeply with our souls, be reminded and
inspired every day when you see the finished, framed piece of handmade art you've so carefully and
intentionally created.